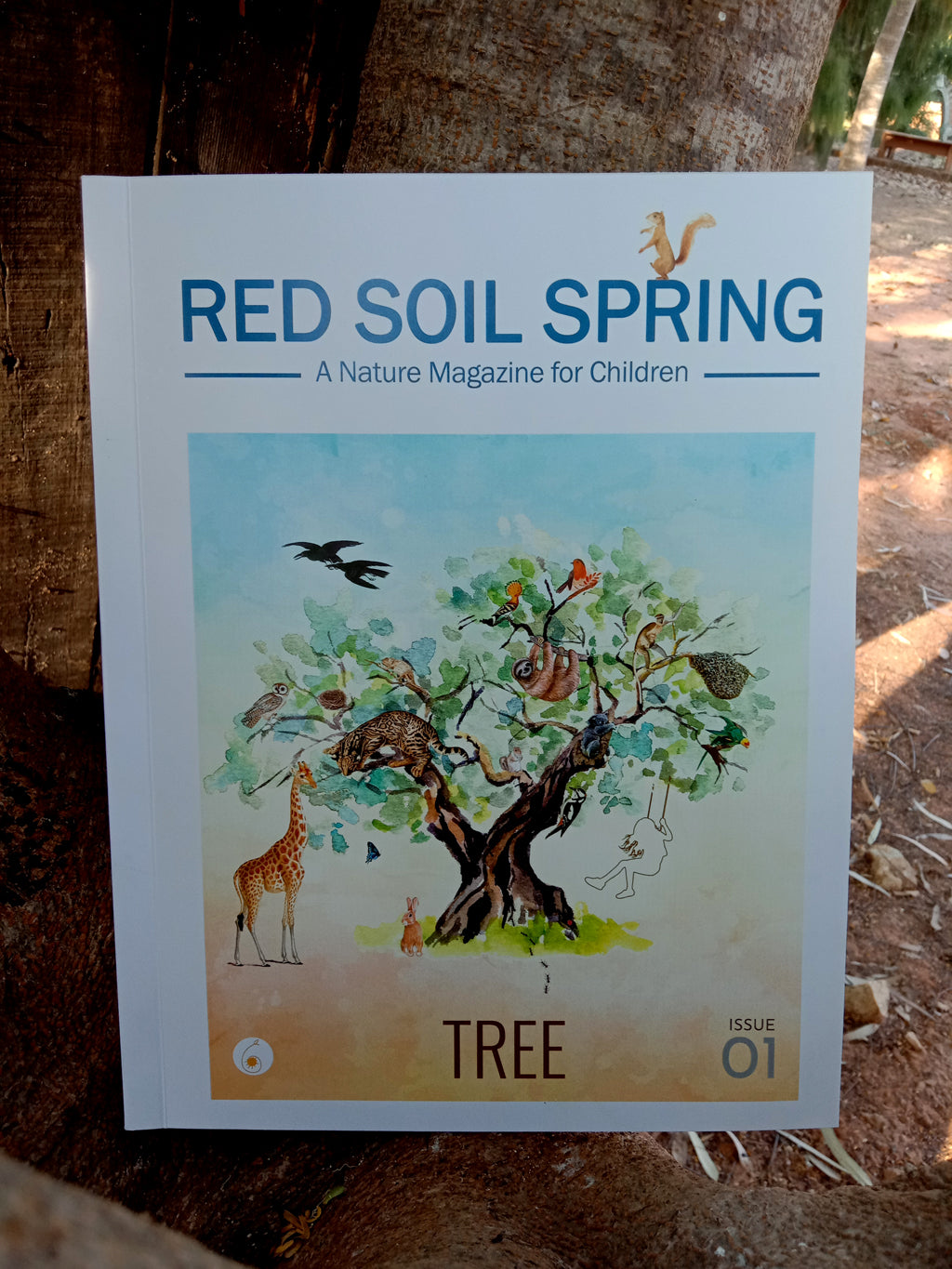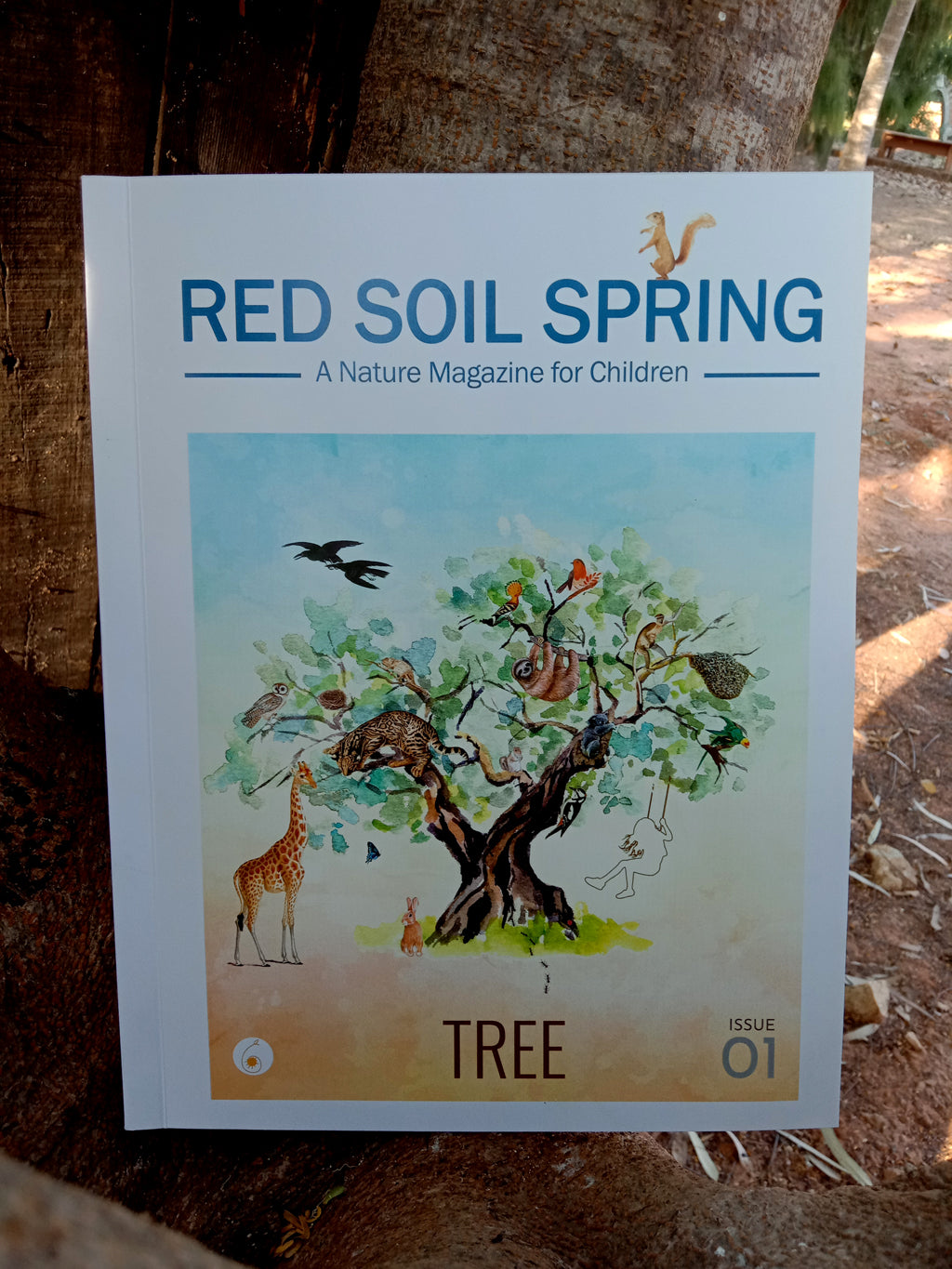 Red Soil Spring
Red Soil Spring Magazine - Tree - Issue #1
Sale price
Rs. 175.00
Regular price
Rs. 1,374.96
85% OFF
Tree
A gentle wind blew
Leaves rustled
Branches swayed
Birds chirped
Monkeys jumped
Ants climbed
Children swung and
had huge fun!
Tree is the soul of the first print edition of Red Soil Spring magazine
 What's inside? - Highlights of the magazine
- Emily's Summer Story
- I am the Bering Sea
- A 'One Tree' Forest
- Is it a Squirrel or a Monkey?
- Where do Giant Pandas Live?
- Trees on the Sunny Side
- Let's Play with Leaves!
- Perch on a Tree!
- The Feathers I Treasure
- Naturalist - Wangari Maathai
and much more!
Red Soil Spring Magazine Features:
An International Monthly Nature Magazine made for children across the world.
12 issues per year 
Size - 271 x 204mm (Portrait)
Each issue - 68 pages, Full Colour
Printed on FSC-Certified (Forest Safe/
Eco-friendly) Paper using Vegetable Ink
Perfect bound
100% Ad-free and subscriber supported!