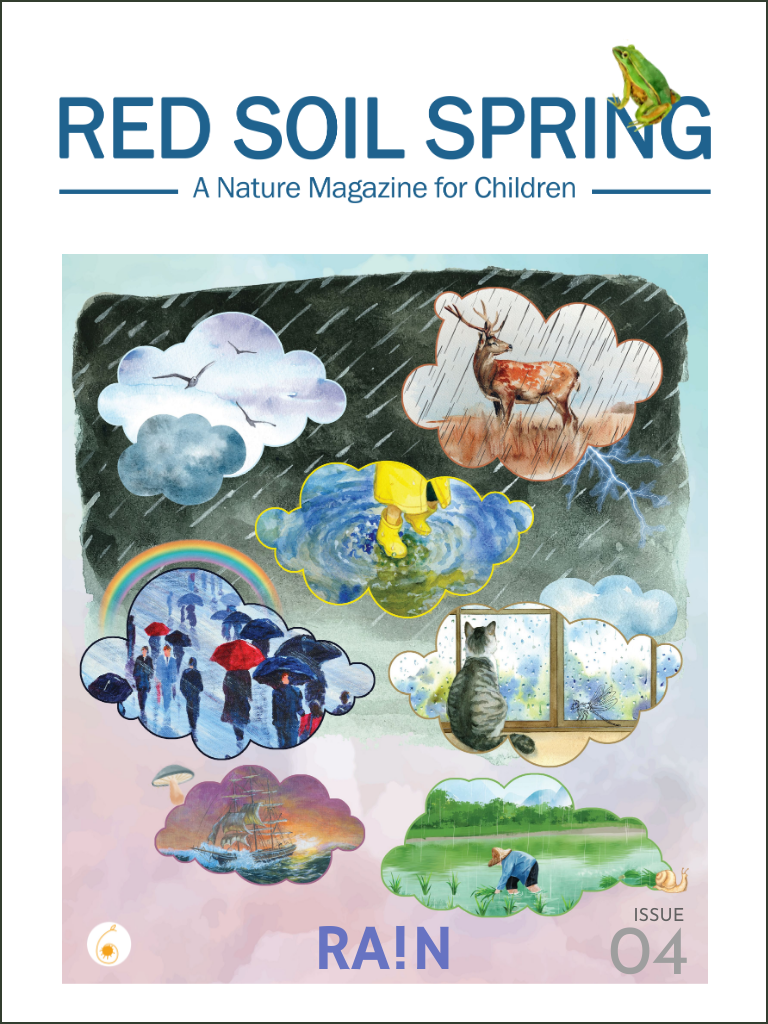 Red Soil Spring
Red Soil Spring Magazine - Rain - Issue #4
Sale price
Rs. 175.00
Regular price
Rs. 1,371.62
Rain
A cold wind whistled
The sky became dark
Tiny, gleaming raindrops
dripped onto a tree
Birds cuddled together
in a warm tree hole
Frogs hopped over
green mossy pebbles!

Rain is the soul of the fourth print edition of Red Soil Spring magazine!
Red Soil Spring Magazine Features:
An International Monthly Nature Magazine made for children across the world.
12 issues per year 
Size - 271 x 204mm (Portrait)
Each issue - 68 pages, Full Colour
Printed on FSC-Certified (Forest Safe/
Eco-friendly) Paper using Vegetable Ink
Perfect bound
100% Ad-free and subscriber supported!